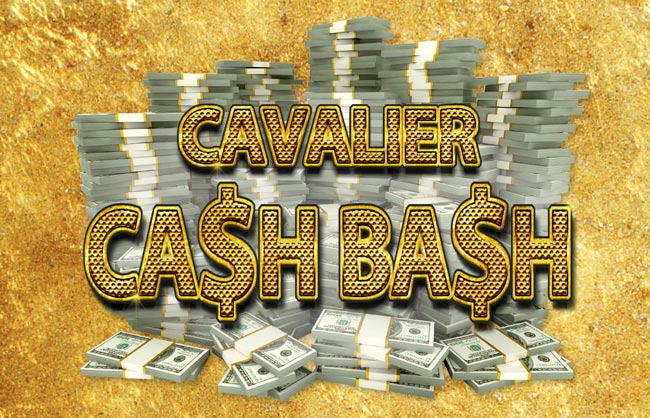 Cash Bash
Cavalier Cash Bash will be Saturday, Feb. 16, from 6:30 - 11 p.m., at the Quality Inn, 800 N. Kinzie Ave., in Bradley.
There will be 24 prize winners including a $5,000 grand prize. There will also be raffle baskets.
Tickets are $100. Only 300 tickets will be sold. Each ticket admits two people for drinks and a food buffet. Must be 21 or older to attend. Winners need not be present.
For information and tickets, call 815-802-8600.
Print the form, complete it, and mail it in with payment.