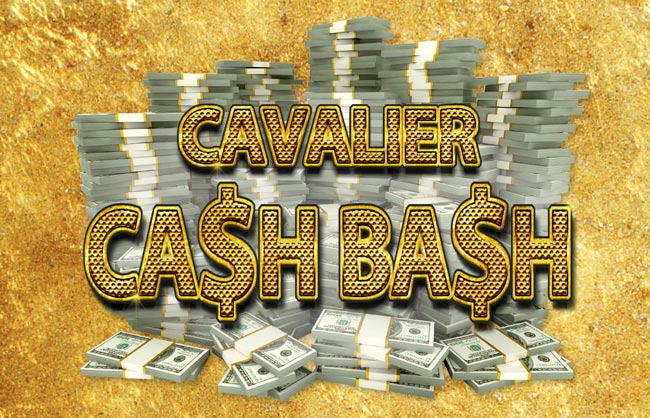 Cash Bash
A Live Online Cavalier Cash Bash will be Saturday, Feb. 20, 2021, with drawings starting at 7 p.m.
There's a $2,500 grand prize, plus 23 other cash prize winners.
Tickets are $50. Must be 18 or older to purchase a ticket. Only 300 tickets will be sold. Winners need not be present.
Those who purchase Cash Bash tickets will be emailed a link with how to join the event.